Price Your Beauty Products for Profit
Learn how to correctly calculate all of your costs,

prices and margins so you make a profit on
every product, even when you sell to retailers.
Right now you might be:
Unsure of how much to charge for your products as you want to be affordable but also want to sell wholesale.
Struggling with pricing and finding wholesale quite daunting!
Spending too much on ingredients and making your products too expensive.
Just starting out on your selling journey and worrying over pricing.
Confused about the whole pricing topic and don't know where to start.
Look no further! This is the place to be.
Price your products properly and make a healthy profit… with every sale, on all of your products!
Accurately calculate your product cost price and know how much profit you are making per unit.
Learn how to reduce your product cost without compromising on quality.
Discover how to calculate and set retail, wholesale and cost prices for all your products so you can work with retailers and distributors, and also sell directly to customers.
Imagine what it would be like to:
Take the confusion out of pricing and feel confident to work out retail or wholesale prices and accurately calculate costs so you can make a profit on each sale, whether direct to customer or through a retailer.
Confidently approach retailers with correctly priced products, have your products stocked by retailers and be making a healthy profit with less work.
Know you're making profit with every sale.
"A month after working with you I got my first retailer on a 'proper basis', rather than simply sale-or-return.
Also, at that time, everything on my website was costed for sale 'direct-to-customer' and Hils was instrumental in helping me organise and structure my prices in a way that enabled me to secure a win for a potential retailer and a better win for myself."
Vicki Evans, Walk Mill Botanics
Beauty entrepreneurs wanting to understand and learn how to calculate all costs, prices and margins so they can sell their products and make a profit - whether through retailers or directly.
Budding beauty entrepreneurs (people who want to start selling their amazing formulas) who want to get their prices right from the start.
Learn the art and science of pricing, from strategy to psychology and how it needs to be in line with your branding and positioning in the marketplace.
This course will help you to:
Get clear and comfortable with the detail of your numbers when it comes to pricing your products properly.

Calculating your cost price, wholesale price, RRP and profit margin, so you can work out any prices easily.

Learn how to effectively calculate the optimal prices you should charge (retail and wholesale) for all of your products so you can make a profit with every sale.

Understand the language retailers use, the difference between margin, mark-up and co-efficient and how to calculate them so you can talk to potential retailers with confidence.

Learn to think like an entrepreneur and work backwards from a target RRP, so you can create a product with your market in mind.
Study online from anywhere in the world
4 in-depth modules with 11 lessons
A bonus lesson: Jargon-Busting Beauty Industry Glossary
6 workbooks with activities and tasks to complete
3 spreadsheet templates (pre-designed and formatted with formulas) to make it easy for you to get started and make the correct calculations
Private online student community: get support from students, graduates and beauty industry expert, Hils Crisp
Don't just take our word for it,
see what our students are saying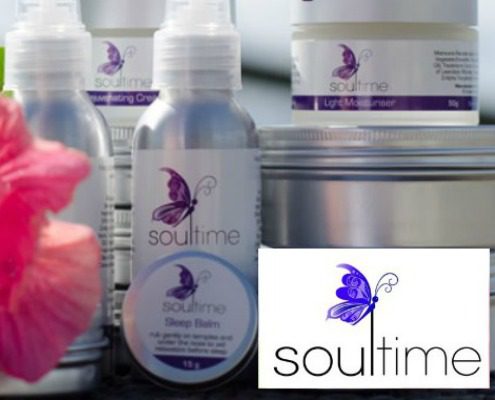 "Just wanted to say how much I enjoy your courses.
They are so well presented, well researched and full of plenty of extra material."
Meg Baillie
Module-by-Module Course Content
Module 1: How to set the right prices for your brand
Lesson 1: Pricing Strategies
Understand the different pricing strategies available so you can choose the right one for your brand.
Lesson 2: The Basic Rules of Pricing
Discover the basic rules of pricing in order to make a profit and have a sustainable, successful business.
Lesson 3: The Psychology of Pricing
Learn how to use the psychology of pricing to optimal effect and how your personal money blocks may be affecting how much you're comfortable charging.
Bonus Lesson: Resources to help you identify and shift money blocks
Module 2: Setting Optimal Retail Prices
Lesson 1: Understanding Retail Pricing
Learn what a retail price is and the art of positioning your brand using price as a key indicator.
Lesson 2: Pricing your Products in Line with Your Competitors
A how-to guide analyzing competitors' prices and understanding the marketplace, so you can set your optimal RRP (Recommended Retail Prices). Plus a word on discounting!
Lesson 3: How to Implement a Price Increase
Learn the steps to cleanly implementing a price increase, especially if selling through retailers.
Module 3: Getting your Cost Prices Right
Lesson 1: Methods of Calculating your Total Product Cost
Learn the two different types of cost (product costs and development costs) and three methods of including your product development costs so you don't get a nasty surprise when you realise you've set your prices too low.
Lesson 2: Calculating the Total Cost Price of a Product
Learn how to accurately calculate your total product cost price including how to calculate the cost per ingredient per unit from your formula in percentages.
Lesson 3: Re-working your Product Cost Price by Working Backwards
Think like a successful entrepreneur and learn why and how to work backwards from a Target RRP to a Target Cost Price. Learn then, how to reduce your costs without changing the quality of your product (too much) so you can bring the best, most profitable product to market.
Module 4: Using a Price Structure to Ensure You Make a Profit
Lesson 1: Understanding Retailers
Learn the difference between a retailer margin and markup, why their markup is so high and a quick way of calculating it.​
Lesson 2: Using a Price Structure
Get a step-by-step guide on all the aspects of pricing from retail through to cost so you can easily calculate wholesale prices, retail prices, profit margin, sales tax and retailers' margins.
BONUS LESSON: Jargon Busting Beauty Industry Glossary
Know your SKU from your GWP!
An essential list of terms and acronyms used in the beauty industry (not just about pricing) to help you understand retailers, make fewer mistakes and appear more professional and competent.
"I love everything you offer, the suggestions are amazing. I have grown sooo much. Thank you again for everything"

Hilary Crisp – Industry Expert and Your Tutor
Hilary Crisp (known as Hils to most!) is an expert in the business and marketing arena of beauty and skincare, having worked as a marketer with premium and independent beauty brands since 1997.
Hils' specialism is new business development – working now as a mentor with small, niche brands and in the past, helping larger brands such as The Organic Pharmacy to expand their distribution into retailers and prestigious high-end department stores such as Harvey Nichols, John Lewis, House of Fraser and Harrods.
Her expertise also includes:
launching and marketing brands, collections and products
developing new products and collections
how to price products and increase profit margins
helping brands increase their distribution and get stocked by retailers; both online and in high-end department stores
working with designers and suppliers of componentry, packaging and formulations.
She now dedicates her time to mentoring natural and organic beauty entrepreneurs like you.
"I just wanted to tell you ​(Hils) ​that I'm very impressed by you. I can tell that you're very good at what you do. So thank you for sharing your talents"
Tamar LaFontaine
Enroll now for one simple price of
Get instant access to course content after payment
We accept all major debit and credit cards and Paypal
By joining the course you accept our terms and conditions found here.
Have a question? Check out our FAQ here
I live in the USA/Canada, Australia/India/New Zealand, etc, is the program applicable to me?
The industry works in the same way no matter which country you are in so everything you learn will be applicable. Previous participants have joined us from USA, Asia, UK, Middle East and Australia.
How long will I have to complete my studies and how long will I have access to the materials?
The course is designed to be self-study, meaning you can go through the course in your own time and at your own pace.
You have access to the online classroom for three years and can also download the materials to your own files, giving you get lifetime access to them.
What support will I get if I have any questions?
You will be given access to the private online mastermind group where you will be supported by your student peers and where you can offer your own support and ideas in return.
A course tutor checks into the group on a weekly basis to provide support, answer questions, and give you things to work on and think about. The tutor may start discussion points or post useful external references as well.
1-2-1 coaching is available to students of the course who need additional support or wish to go into greater detail that cannot be covered in the mastermind group.
I've already started my business, is this program relevant to me?
If you have already achieved the level of success you want, are happy with your prices and the profit you are making, then no; this course is probably not for you. But if you ​are struggling with pricing, not making enough profit or ​feel there is room for growth, improvements and expansion then yes, absolutely!
How long is the course and how much time will I need to dedicate to it per week?
We completely understand this concern because we started our own business while working full time. That's why we've designed th is course for busy people who need the things that will really make a difference.
We've broken the course down into 11 laser-focused and bite-sized lessons. There are no pointless exercises that will waste your time, just the good stuff that will make a difference.
If you dedicate two to four hours per week to the course, this should be enough time to go through the training materials and complete the exercises within a month. Some of the research and implementation of the ideas may take a bit take longer.
In addition, you can download and keep the material forever which means that you can keep referring to them and adding to them as your business grows.
Can I pay in a different currency? Can I pay in my own currency?
When you enroll, either Paypal or your bank will convert the currency into your local currency for you according to the exchange rate at the time. If you would like to check the conversion rates with your own currency, you can do by going to one of the following websites