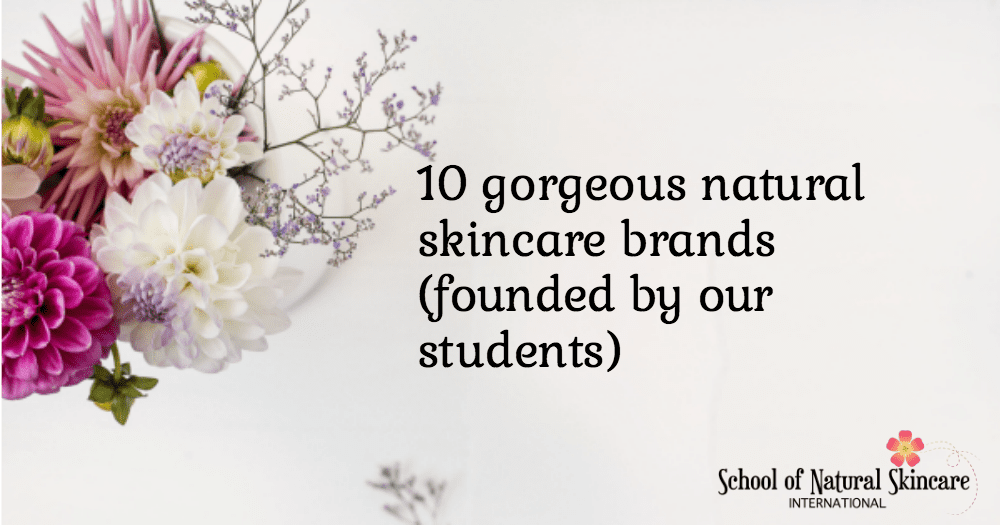 Do you dream of starting your own skincare brand? It may seem like it's hard to achieve and yes, hard work is required, but we want to show you that it is totally possible. These 10 students had the same dream. After completing their studies with us they have gone on...
read more
The reviews are in!
Take a course with us
Recipes and Info
One of the maxims we live by and that has completely transformed my life is: start before you are ready. Seems counter intuitive right. Surely you need to feel ready before you do something. You should have what you need (time, money, expertise, stuff) and feel ready...
Give a gorgeous homemade gift this year to delight your friends and family. So much more fun that battling through crowded shops too! If you are wondering where to buy your ingredients check out our recommended suppliers. All these recipes are quick, easy and...
At this time of year, after months of central heating and with Spring fast approaching, it is lovely to give your skin an all-over hydrating treat. This is a simple, straightforward recipe, great for beginners, using a 70% butter to 30% oil formula, so feel...
This body oil is simple to make and simply divine! An exotic, sensual moisturising oil with Patchouli, Ylang Ylang, Frankincense and Orange. It replenishes, rejuvenates & deeply nourishes all skin types. Give your skin some TLC! Useful for tired, ageing skin,...
Find Us on Facebook