A team of experts passionate about
helping you create beautiful products
and thriving businesses
Meet our team of Cosmetic Chemists & Formulators,
Aromatherapists, Beauty Business and
Marketing Professionals,
and Niche Beauty Brand owners
dedicated to your success.
Gail Francombe, Founder and Director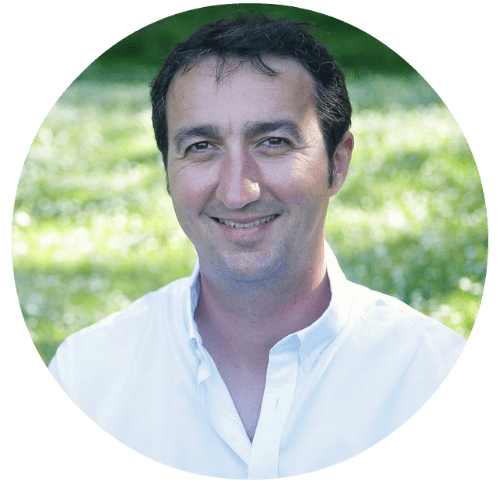 Chandni Patel, Cosmetic Scientist
Hilary Crisp, Course Tutor: Build Your Beauty Brand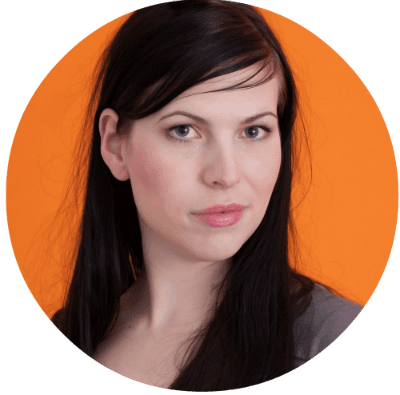 Tina Svetek, Formulation Tutor
Bobbi Bojarzin, Formulation Tutor
Meet our instructors and tutors
Gail Francombe, Founder and Director
Cosmetic Formulator, Member of Society for Cosmetic Scientists
Gail's passion for the natural world and organic living was awakened in New Zealand, where back in 2009 she completed a Sustainable Living Internship and Permaculture Design Certificate. Planting carrots, harvesting beans and creating calendula balms was a far cry from her hectic, corporate London life and she loved every second.
Returning to the UK she apprenticed with beauty brand owners and skincare manufacturers and studied with experienced herbalists. Goodness & Wonder, her own brand of 100% natural skincare products, was born.
Whilst attending farmers markets and artisan craft fairs, customers were delighted and intrigued by her story. How do you make such gorgeous products? What ingredients do they contain? Gail offered to teach classes, which were a total hit. Students travelled far and wide to attend and soon Gail was teaching at prestigious colleges, large corporations and on behalf of media brands.
The tried-and-tested lesson content and Gail's signature teaching style became best-selling online courses and the School of Natural Skincare was born.
The School is supported by leading industry professionals including a Cosmetic Scientist, Cosmetic Formulators, Aromatherapist (her partner Gareth!), Safety Assessor and Beauty Business Expert. The School of Natural Skincare has trained thousands of students from all around the world to make their own natural and organic skincare products and launch successful businesses, and passionate new students join every day.
Gareth Despres, Director
Aromatherapist and Course Tutor
Gareth Despres is an Aromatic Specialist, IEB certified Aromatherapist and a member of both the Aromatherapy & Allied Practitioners' Association (AAPA) and International Federation of Professional Aromatherapists (IFPA).
Gareth left his office job in the corporate world in 2013 just before his 35th birthday to work full time with School of Natural Skincare and as an Aromatherapist.
Gareth now dedicates his time to sharing his passion for aromatics and essential oils and helping people achieve optimal health and well-being. It is a dream come true to be running a successful business with his partner Gail and to be at home with his young family.
Chandni Patel, Cosmetic Scientist
Consultant Cosmetic Scientist
Chandni Patel is our consultant Cosmetic Scientist. With a BSc in Cosmetic Science from the London College of Fashion plus many years experience working in the cosmetics industry formulating for big brands, she has the enthusiasm, experience and knowledge to ensure you succeed.
Chandni has formulated every type of cosmetic, including skincare, haircare and nail varnish, for brands such as The Body Shop, Tisserand, REN: Clean Skincare and many more.
In addition to her formulating experience, Chandni works in a regulatory role ensuring cosmetic products meet global regulatory requirements.
Hilary Crisp, Course Tutor: Build Your Beauty Brand and Price Your Beauty Products for Profit
Beauty Industry Expert, Marketing and New Business Development
Hilary Crisp (known as Hils to most!) is an expert in the business and marketing arena of beauty and skincare, having worked as a marketer for premium beauty brands for more than 15 years.
Hils' specialism is new business development – working with smaller brands such as The Organic Pharmacy to expand their distribution into retailers and prestigious high-end department stores such as Harvey Nichols, John Lewis, House of Fraser and Harrods.
Her expertise also includes:
Launching and marketing brands, collections and products.
Developing new products and collections.
How to price products and increase profit margins.
Helping brands increase their distribution and get stocked by retailers; both online and in high-end department stores.
Working with designers and suppliers of componentry, packaging and formulations.

Hils has worked with countless different niche brands, across all 'beauty' categories: skincare, colour cosmetics, fragrance, home fragrance and toiletries. Notably, she has worked with The Organic Pharmacy, a truly exciting, high quality, beautiful, ethical, and award-winning organic lifestyle brand. Other skincare brands she has worked with include Nuxe, La Prairie and Nickel; designer brands include DVF (Diane von Furstenburg) colour cosmetics and Designers Guild home fragrance; and quirky, creative brands such as Lolita Lempicka fragrance.

With this professional experience, plus a degree in Business and Marketing, her personal passion for organic products and eco/green lifestyle, and the skills gained through her recent transition into a new career of coaching, Hils is the perfect person for us to be working with; to help, guide and support you to create and build your very own natural beauty brand.
Tina Svetek, Formulation Tutor
Tina is a scientist by background and has been formulating natural cosmetics for eight years. She has recently been Head of Cosmetics Department for a company in her native Slovenia where she has developed a natural cosmetics line from starting idea to launch. She also has experience of managing an online shop and social media, having products tested in accordance with the EU regulations and creating labels for her products.
She also organizes and teaches classes in Slovenia, including beginners natural cosmetics, hair care, mineral makeup, cold process soap and mother and baby care.
Tina is one of our Formulation Tutors. She answer student's questions, provides support and runs challenges in our Student Facebook Community.
Bobbi Bojarzin
Bobbi is a Cosmetic Formulator, Formulation Consultant and Contract Manufacturer based in the USA. She is very experienced in formulating every type of skincare product with a specialism in formulating with natural and organic emulsifiers and surfactants. Bobbi frequently travels to New York for cosmetic chemistry seminars and conferences.
She is the founder and formulator of botanical skincare brand Tipsy Blossom.
Lucie Peslova, Student Services Officer
Lucie provides first class support and customer service to prospective students, current students and graduates. She answers any questions you have or directs them to the relevant team member. She supports behind the scenes ensuring the enrollment process runs smoothly, collects and implements feedback from students and sends out course certificates along with feedback from our Cosmetic Scientist.
Lucie is also passionate about natural skincare and living a life free of harmful chemicals. She attended the first ever class Gail ran back in 2010!
Jenni Retourne, Tutor: Build Your Beauty Brand
Beauty PR and Communications Expert
Jenni specializes in leading communications and marketing campaigns for the beauty industry using blog PR, traditional PR, brand blog writing and social media. She has worked with hundreds of beauty brands, well recognised and new, including NEOM Luxury Organics, Carmine, Elemental Herbology and Boots Smooth Skin by iPulse, helping them to generate significant online coverage, expand brand awareness and dramatically increase sales.
Jenni also works as a copywriter for brands helping them develop a unique voice and style and transform brands' visions into words. Amongst her successes, she has written on pack and marketing literature for Cowshed and crafted a unique voice and style for luxury Swiss brand SELEXIR.
Jenny runs her own Beauty Brand Communications Agency, Style with Substance.